We command our own specialized refrigerator vehicles of different loading capacity in which our products can be transported safely. We use them for the daily supply of our branches with fresh fruits as well as for servicing the retailers and other clients nationwide.
In order to meet our specific needs especially when we import large quantities of products we also resort to hired transportation.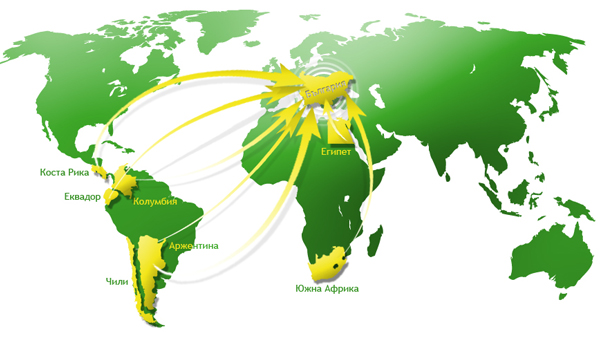 The greatest part of our deliveries is occupied by bananas, which arrive by vessels (in containers) from the Caribbean. Bourgas is the main seaport of our company. Next to it is our key cold-storage.
During the summer season we import large quantities of citruses from South Africa, Argentina and other far away destinations. They arrive to Bulgaria by containers.